Samsung Galaxy S9 | S9+
When you look at the Samsung Galaxy S9, you might think to yourself that it doesn't look that much different
than the S8… We're going to stop you right there and say the Samsung Galaxy S9 and S9+ IS the smartphone reimagined.
It's sleek, effective, and multi-functional character is set to bring powerful energy to the market.

New Colours
Available in lilac purple and titanium grey, combined with the mirror finish, the S9 and S9+ will undoubtedly turn heads. Did we mention they are built with Gorilla Glass 5 on both the front AND back? These phones are made to handle your every day activities! That's not all, Samsung has also combined the curved screen design with a 5.8 and 6.2 display on the S9 and S9+, respectively, to really enhance their users experience.
The Screen
As for screen, Samsung users can experience infinity display and edge to edge screen function at the comfort of their hand whilst maintaining their modern screen ratio of 18:5:9.
A new function to the S9 and S9+ is the deep black front glass made to hide the iris scanners to show perfect unity of screen and body. A noteworthy change is the position of the finger scanner; on the Samsung S9 and S9+ it is below the camera to allow easier touch access - genius!
The Camera
Now lets talk about the most exciting aspect of these new phones - the camera! First of, they have dual aperture which supports F1.5 and F2.4 modes that adapt just like the human eye. What does that even mean? That whether in a bright or dark room, the camera lens will automatically adapt and the result - clear pictures in any light!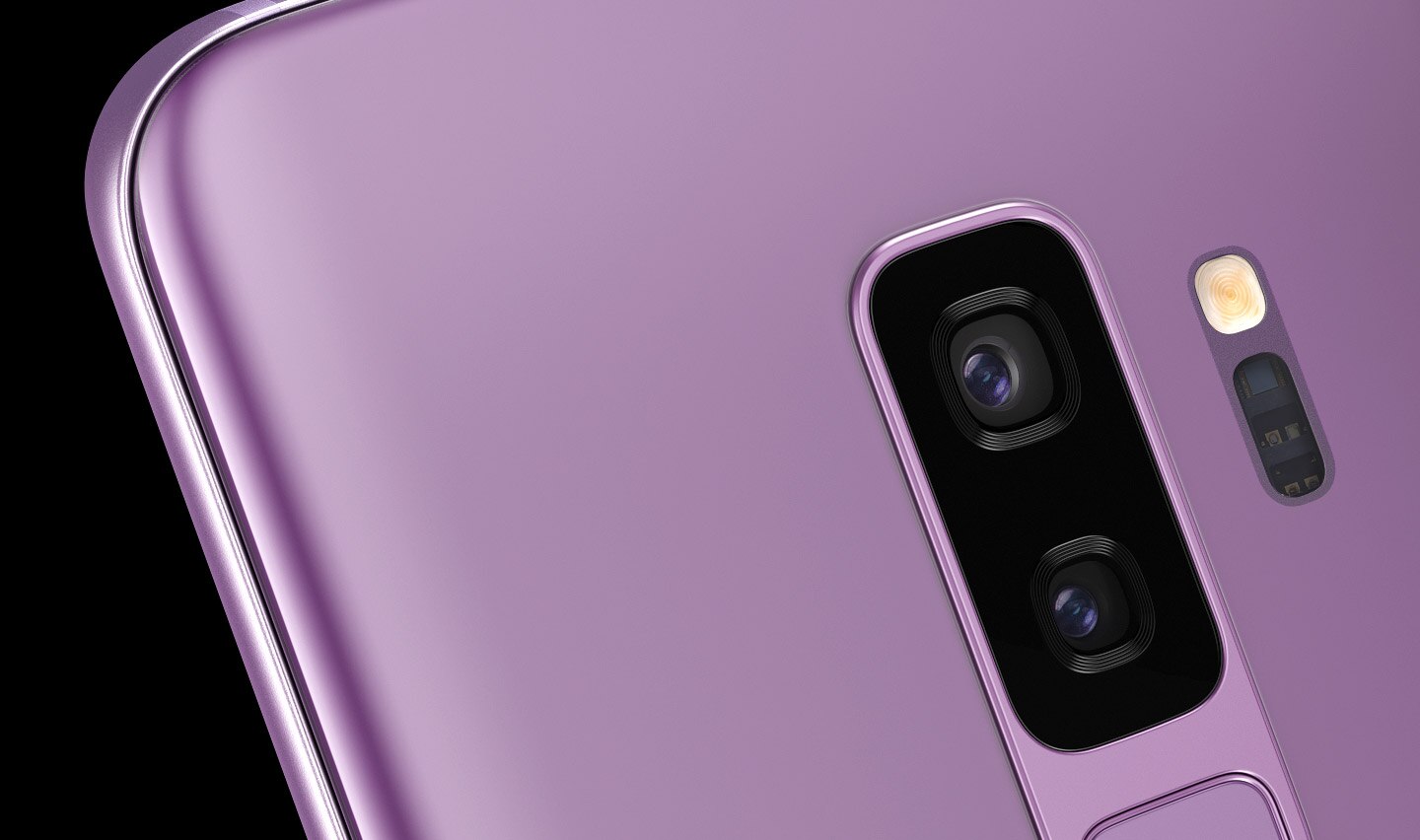 Super Slo-Mo
Have you ever watched anything in slow motion and thought to yourself: "I want to do that!" Well the S9 and S9+ takes it a step further than your basic slow motion with SUPER slow motion. The super slow motion function slows down time with 960 frames per second!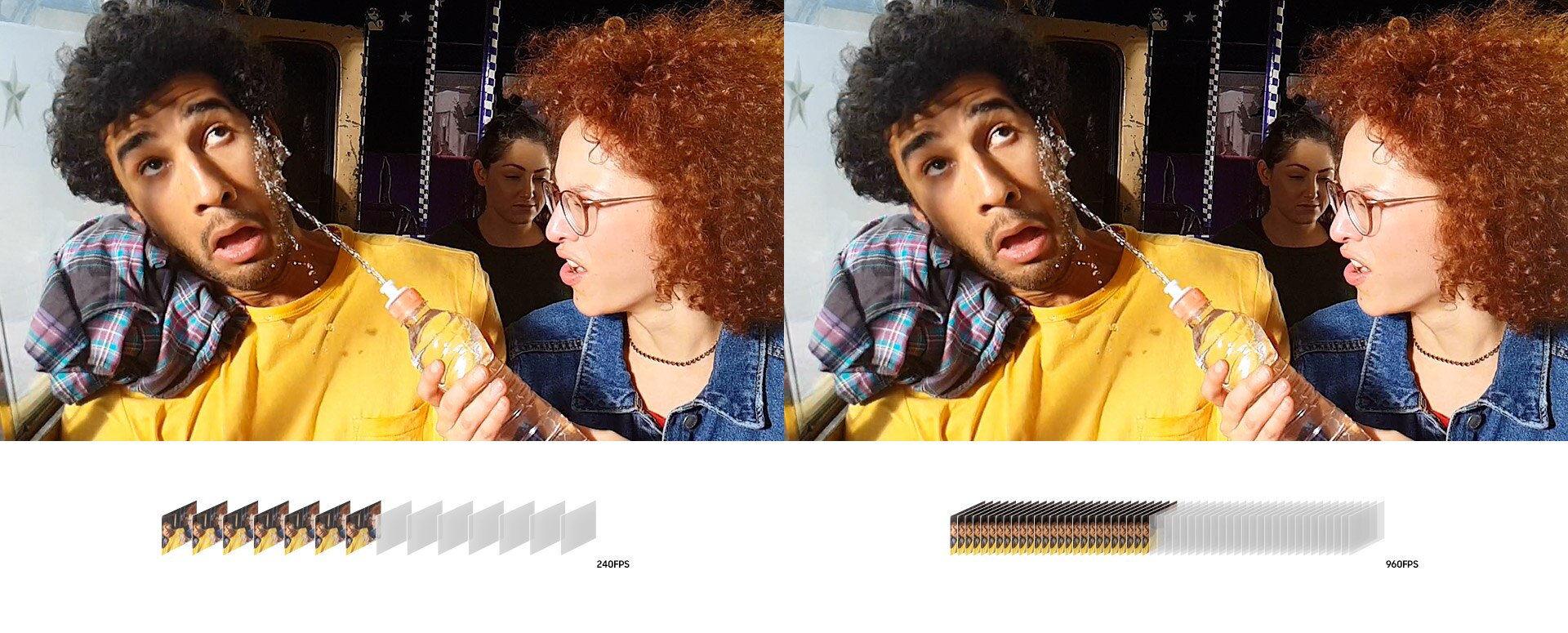 Click Here to see it in action!
Video
Last thing we want to touch briefly on is the video mode, there are more options than ever before! Namely: UHD (60 fps), UHD, QHD, FHD (60 fps), FHP, 1:5:9 ratio, 1:1, AND HD! Ask your GBS representative to experiment with the camera and video in store today!
Just in case you're not yet convinced about these phones, we're going to highlight a few more features on the S9 and S9+. (1) Object recognition and live translate. By placing the camera of the S9 and S9+ to a word, phrase, or even paragraph, it will translate the information right before your eyes. (2) For our makeup enthusiasts, you can virtually apply different makeup products to your face and if you like the way they look, the S9 and S9+ will provide you with the link! (3) And for our music and sound enthusiasts, the speakers located on the top and bottom of the phones are dolby 360 degree stereo speakers, which essentially provides a cinema effect. (4) The S9 and S9+ are both dustproof and water resistant up to 1.5 meters for 30 minutes. (5) Samsung has incorporated Knox 3.1 enhanced secure environment for employees and extended manageability for employers. (6) Lastly, the S9 and S9+ can be charged wirelessly using Samsung's wireless charging dock!
As you can see, we could go on for days about the Samsung Galaxy S9 and S9+… so what are you waiting for?
photos from samsung.com